30 July 2020
Bangkok, Brussels and Waregem, 30 July 2020 – ElysianNxt, the pioneer in real-time Finance and Risk calculators for the Financial Industry, announced that Belgian Bank Centrale Kredietverlening (CKV) will implement IRRBB.NXT to manage and forecast effects of interest rates volatility which could impact the banks' balance sheet and profit and loss.
IRRBB.NXT is a cost-effective, easy to use solution that provides Risk users with built-in regulatory settings for the Interest Rate in the Banking Book requirements. It is part of Elysian's overall Basel IV.NXT solution suite which also covers Credit Risk, CVA, Leverage ratio, SA-CCR and Liquidity Risk. The .NXT platform uses a micro-services and data streaming architecture to run calculations and simulations near real-time.
The implementation will be a joint effort between ElysianNxt and their implementation partner b.fine, who are specialized in advising and managing Risk Management and Regulatory Reporting projects.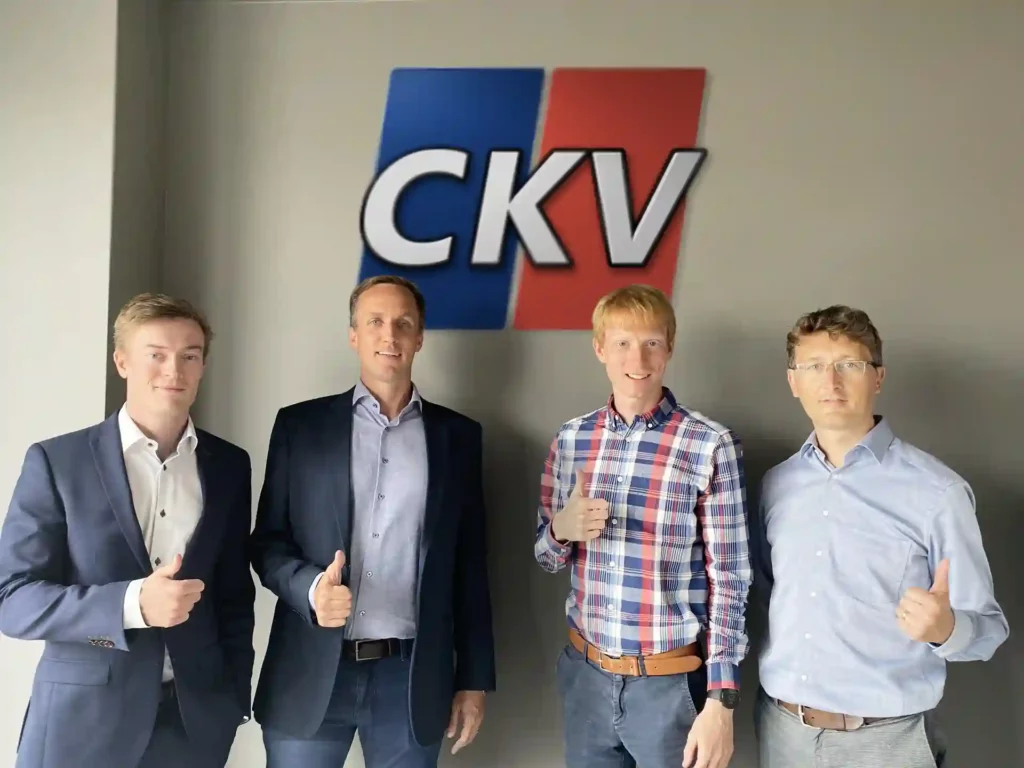 "CKV was looking for a state-of-the art, low footprint software solution for IRRBB analysis and reporting. A proof-of-concept with the Elysian's team made clear that they were capable of delivering a solution with a good return on investment and short implementation times. The product delivers not only powerful financial analysis capabilities, but is also very user friendly, scalable and easily upgradable. Elysian has secured a spot in the ambitious new software landscape which CKV is putting in place for its digital transformation program. We look forward to a fruitful collaboration for many years to come." said Emmanuel Lambert, Digital Transformation Officer from CKV.
"Banks need software tools which allow staff to collaborate efficiently, strengthening the human aspects of day to day work. User friendly software tools like Elysian's IRRBB.NXT are a good example of that and offer an acceptable total cost of ownership in the long term.", says Rudi Deruytter, CEO of CKV and seasoned banker.
Matthias Coessens, Managing Director for ElysianNxt in EMEA says: "It's great to work with CKV, a pioneer in using digital technology to transform their business processes. Already 25 clients across Asia Pacific embraced the .NXT real-time Risk platform to revolutionize how Financial Institutions manage Risks. CKV is one of Elysian's first European customers since introducing their software end of 2019 in the EMEA market. Centrale Kredietverlening is now running multiple IRRBB scenarios and simulations at a significantly reduced cost."
Jelle Dhuyvetter, Head Risk Management & Treasury at b.fine says: "From the beginning it was clear that CKV was looking for something more than the run of the mill solution. CKV's focus on innovative technology, performance, efficiency, low TCO and user experience are exactly what we as b.fine together with ElysianNxt want to bring to the market. A strong value proposition together with a joint long-term vision proved to be a winning combination.
About Centrale Kredietverlening
CKV (Centrale Kredietverlening) is an unlisted, independent, stable, Belgian bank that has been active since 1956 throughout Belgium and since 2018 also in France. The headquarters are in Waregem. CKV specializes in tailor-made solutions for mortgage-guaranteed loans, both for private and professional purposes. CKV has a wide distribution network of independent credit brokers. Annually, around 200 million euro of mortgage-guaranteed loans are issued in Belgium and France. In addition, customers can turn to CKV for a varied range of traditional savings products, which are offered to the public through independent savings bank agents and through the Fintech platform Savedo. These deposits are used to finance all loans, making CKV a healthy bank which is fully self-financing.
About ElysianNxt
ElysianNxt is a Belgian-Thai FinTech company focused on real-time Risk and Finance solutions. By using real time technology, it enables Financial firms to respond faster and more cost effective to business, economic and regulatory changes. ElysianNxt is headquartered in Bangkok, Thailand and has other offices in Brussels, Belgium and Jakarta, Indonesia.
About b.fine
b.fine established in 2017, is a Belgian-based regtech company with a vision to industrialize the reporting processes within the financial industry. Today, several banks rely on b.fine's expertise to transform their time-consuming reporting processes into an effective reporting supply chain either through b.fine's user-centric cloud-based reporting platform, b.rx, or through different engagement models on more traditional reporting applications.