Executing the Statement of Financial Accounting Standards (PSAK) 71, Mandiri Implements Real Time Calculation Technology
18 Feb 2020
JAKARTA – Bank Mandiri will be stricter in extending its loans, as the regulation in loan loss provisions, the International Financial Accounting Standard 9 (PSAK) 71, started to be effective earlier this year. The new standard for loan-loss provisions requires the financing industry to be more selective in choosing which businesses and at what price to lend to.
With 22 million retail customers, financing the corporate, commercial, and MSME segments, Bank Mandiri must ensure that potential debtors are credit worthy now and in the future. The value of collateral provided is a big determining factor for financing as well.
Director of Technology and Information of Bank Mandiri Rico Usthavia Frans said it required information technology innovation to facilitate and accelerate the calculation of loan-loss provisions so that Bank Mandiri could continuously increase its business readiness. The new reporting standards have more complex calculations, thus up-to-date information technology is vital to the bank's acceleration.
PSAK 71 provides guidance on the recognition and measurement of financial instruments. It refers to the International Financial Reporting Standards (IFRS) 9, which replaces the previous PSAK 55 (IAS39). The main point in the latest PSAK is the forward-looking approach in the calculation of loan-loss provisions for different asset classes.
PSAK 71 obligates credit providers to provide provision for impairment losses (CKPN) for all categories of loans, which includes performing, underperforming, and non-performing ones. This certainly calls for bigger amounts of provisions than before as it also will include forward looking macro-economic variables.
Bank Mandiri has partnered with ElysianNxt to strengthen its systems to optimize the implementation of PSAK 71. The smart technology developed by ElysianNxt allows loan-risk calculations to be carried out in a short time by all business units, even without the help of IT.
Previously, those type of calculations were made using overnight batch processing cycles. The new standard (PSAK 71) is more complex and requires much more calculations than the prior standard (PSAK 55) so relying on a traditional batch process was not an option. With Elysian's IFRS9 solution, which uses a data streaming micro services architecture, Bank Mandiri is able to do these enormous calculations much more efficiently and faster.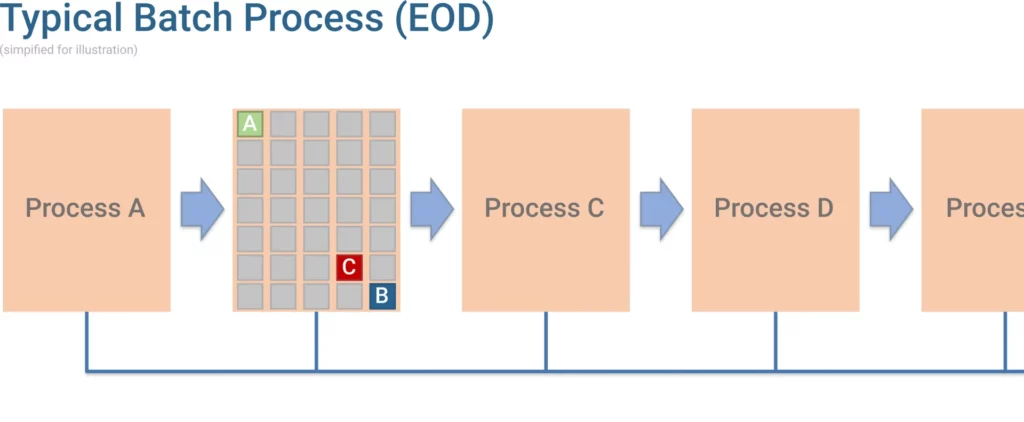 Benefits of utilizing this technology include:
| | Traditional "Batch Processing" | Elysian.NXT – "Data Streaming with Microservices" |
| --- | --- | --- |
| Performance | Needs 5 days to produce the report | Takes less than 2 hours to produce the report |
| Flexibility | Applications can become vulnerable when new features/patches deployed | Deploys new features/patches seamlessly without affecting other microservice components |
| Hardware | Needs server with high specifications, though not all processes need high resources | Allows using servers with lower specifications, the capacity can be adjusted as required |
| Cloud Technology | Is not made to be deployed to the Cloud | Can be natively deployed to the Cloud |
"We continue to innovate and develop our information technology infrastructures to strengthen our business in the midst of developing trends and highly dynamic needs. Together with ElysianNxt, we do a lot of leaps in system renewal to meet the very complex needs," said Rico Usthavia Frans.
"The main benefit of the Elysian's IFRS 9 solution is to empower users to continuously finetune the loan-loss provisions without IT support. Our technology enables users to focus on their core business. Our partnership with Bank Mandiri allows us to keep improving and innovating, using the latest technology, to fulfill business needs beyond IFRS 9," said Chris Puype, founder and CEO of ElysianNxt Solutions.