September 29, 2021- ElysianNxt are thrilled to announce that we have been awarded IFRS 9 Solution of the Year at the 2021 Asia Risk Awards for our IFRS9.NXT solution. The Asia Risk Awards is the longest-running and most prestigious awards for firms and individuals involved in the Asia's derivatives markets and in risk management.
ElysianNxt's IFRS9.NXT solution is a pioneering, end-to-end risk platform that was custom built with the latest streaming technologies and is aimed at meeting the ever-changing demands of risk and finance professionals.
Our IFRS9.NXT solution was designed to process large and complex calculations almost instantaneously, as opposed to legacy platforms which could take hours if not days. The quick implementation and scalability of the solution helps to make IFRS9.NXT a more cost-effective solution.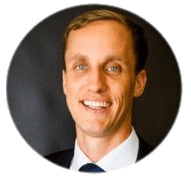 "IFRS9.NXT is unique in the IFRS 9 vendor space thanks to its calculation performance, its usability via a fit-for-purpose user-centric UX, and its affordable total cost of ownership"
Matthias Coessens
Managing Director Europe at ElysianNxt.
Managing Director Europe at ElysianNxt.
In addition to meeting and exceeding current regulatory requirements, our solution also employs a future-proof technology approach. By using a distributed microservices architecture compared to a traditional central-database design, the solution can quickly exchange large quantities of information in near-real-time. Being a cloud-based application it can also adapt to a multitude of technology systems and servers.
The 2021 Asia Risk Awards were presented on Wednesday, 29 September 2021. If you would like to know about our IFRS 9 offering please contact us here.